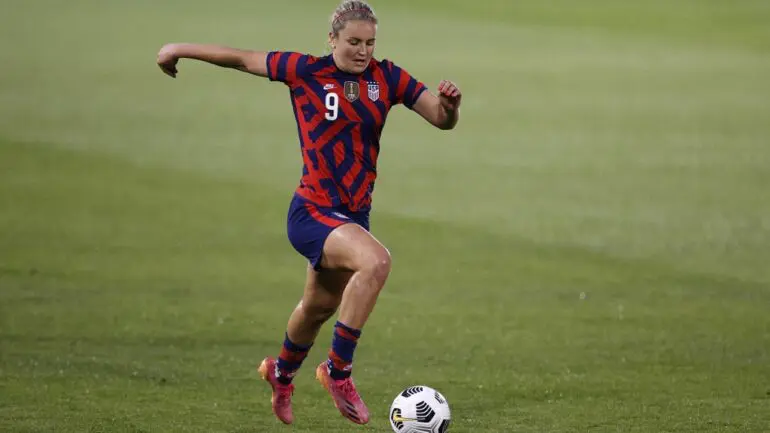 Lindsey Horan with USA (Photo by Maddie Meyer/GETTY IMAGES NORTH AMERICA/Getty Images via AFP)
In a qualifying tournament for two important deadlines, the United States of Lindsey Horan got off to a perfect start against Haiti (3-0). The OL midfielder played a long hour of play, while an ex-Lyonnaise stood out.
Until next July 18 in Monterrey, the 2022 CONCACAF Women's Championship has taken up residence in the Mexican city. An important step since it serves as a qualifying tournament for the 2023 World Cup as well as for the 2024 Olympic Games in Paris. On Monday evening, the United States kicked off this competition at the Estadio Universitario in Monterrey. Without trembling, Lindsey Horan and her teammates easily won against Haiti (3-0) for their first group match.
---
Two goals from Alex Morgan before the break
---
The OL midfielder played a long hour of play, but it was an American striker, who passed through the Rhône for a short season, who particularly stood out. Lyonnaise between 2016 and 2017, Alex Morgan scored two goals before halftime, before the other USA striker, Midge Pure, adds a third pawn at the end of the second period. Next meeting against Jamaica on Thursday.